Amazing
Absolutely LOVED how convenient and delicious this phat coffee is/was. It increased my mental focus and helped me feel full longer than usual. It kept me full for about 3-4 hours. I also LOVED that it was already sweetened. I will definitely purchase more!!
Crystal -
Results may vary from person to person.
1 BOX
Regular Price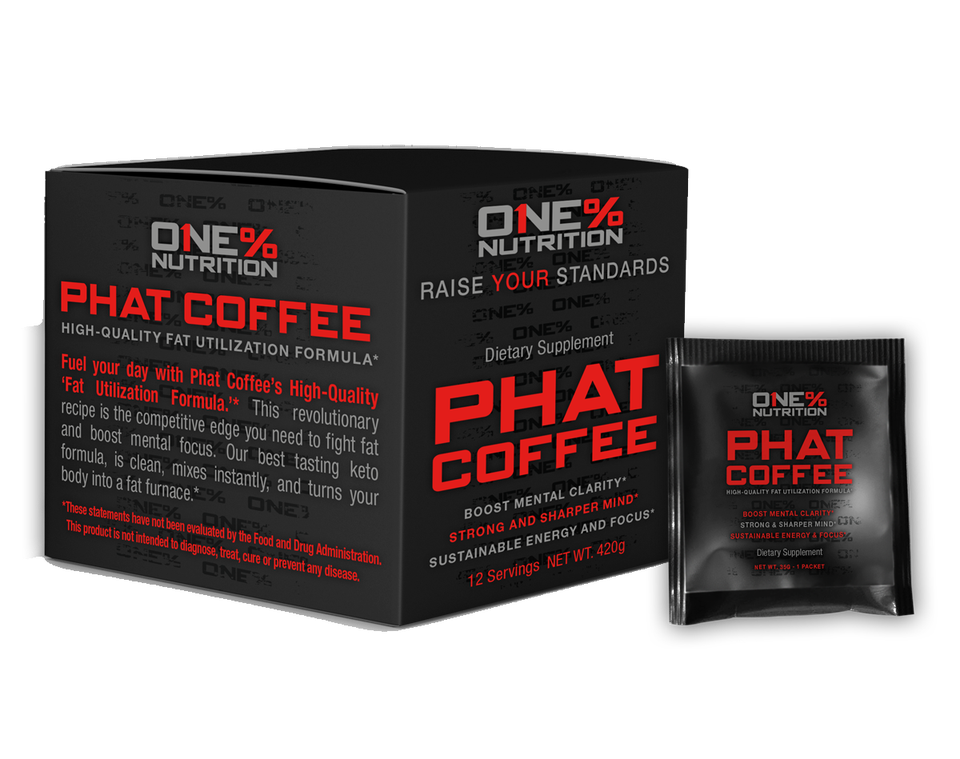 3 BOXES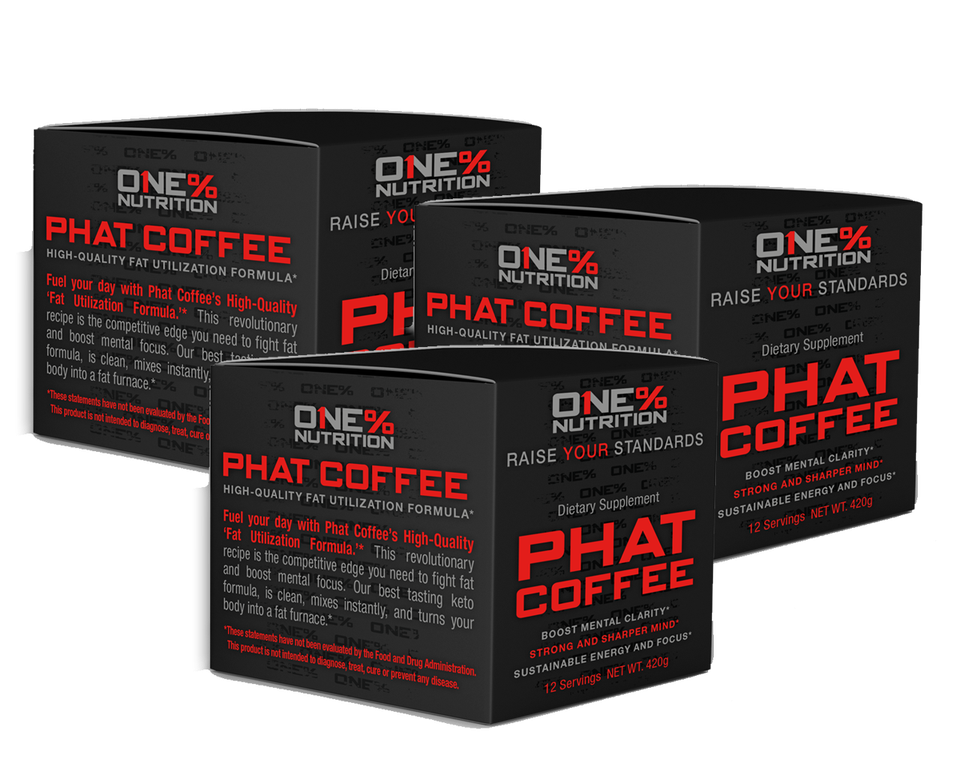 6 BOXES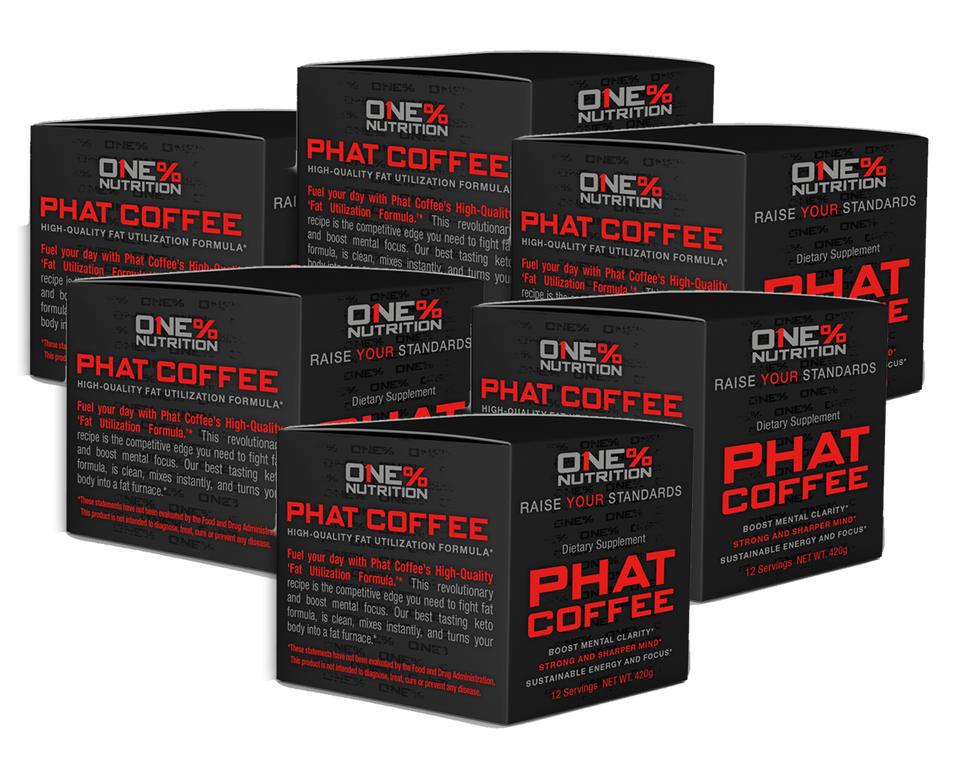 SPECIAL OFFER EXPIRES IN:
00

Days

00

Hours

00

Minutes

00

Seconds
Looks like you just missed this offer!
Shop our store for our latest deals - 100% FREE SHIPPING ON ALL ORDERS IN THE USA!
Go beyond Bulletproof!  Our Phat Coffee lifts you up with a super-injection of energy that boosts your physical and mental power to the limit.  Phat Coffee contains coffee, caffeine, coconut oil and butter, as well as fiber to augment your Ketogenic Diet. Let Phat Coffee help you transform your system into a fat-fighting furnace!
This revolutionary High-Quality Fat Utilization Formula is the competitive edge you need to fight fat and boost mental focus. It has a major impact on your energy and cognitive function.  It has helped busy professionals to athletes and everyone in between increase their energy and focus. Our best tasting keto formula is clean, mixes instantly, and turns your body into a fat burning furnace.*
It contains medium-chain triglycerides to provide:

Mental Clarity Boost
Strong And Sharper Mind
Sustainable Energy And Focus
Who Is PHAT Coffee designed for:
PHAT coffee is designed for those that want the benefits of a Bulletproof type coffee, but just don't have time to make the coffee, add the coconut oil and the grass fed butter.
Now you can have the same benefits that include more energy, more focus and all the fat burning benefits in one simple easy to mix formula.  No need to make sure you have all 3 components on hand to benefit from all these benefits.  One scoop to 6-8oz of cold or hot water and you are all set.
Add one rounded sccop to 6-8 oz of cold or hot water and stir well until completely dissolved.
PHAT Coffee Is Extra Effective If:
You deal with hunger between meals
Tend to eat the wrong foods for breakfast
Deal with Brain Fog in the morning
Need a controlled energy boost for hours without a caffeine spike or crash.
The combination of coconut oil and butter allows your body to slow down the absorption of caffeine in the coffee and provides several hours of steady energy and not a sudden spike and then crash.
The controlled release of caffeine allows your body to boost your endurance and also increase your metabolism to help you burn fat.  Science has also shown that it can improve your mood and sense of alertness.
Combine with this the healthy fats that balance hormones and improve your mental function and you have a winning combination that also helps to decrease inflammation.
This is why PHAT coffee works so well.  When you drink 1 cup of PHAT coffee it keeps you full for hours with decreased food cravings and provides nutrients that help increase your metabolism, burn fat and improve mental alertness and function.
The best way to determine if PHAT coffee works for you is to try it.  Just 1 scoop is all you need.
Read below and hear from some of our customers and the benefits they have experienced from drinking PHAT coffee.
Suggested Use:
We do STRONGLY RECOMMEND use of our house brands due to the lack of quality control throughout the LARGE majority of the supplement market and due to our need to control as many variables as we are able to through this process in order to create the most predictable end product RESULT for our clients over and over again.
* These statements have not been evaluated by the Food and Drug Administration. This product is not intended to diagnose, treat, cure, or prevent any disease.