1 BOTTLE
Regular Price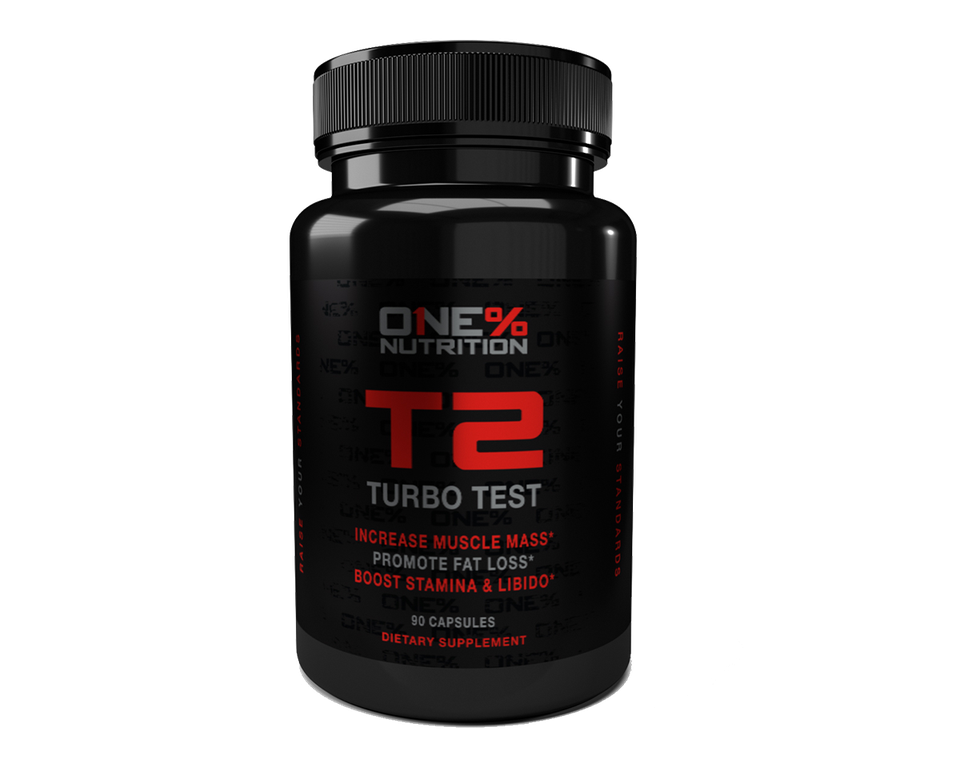 3 BOTTLES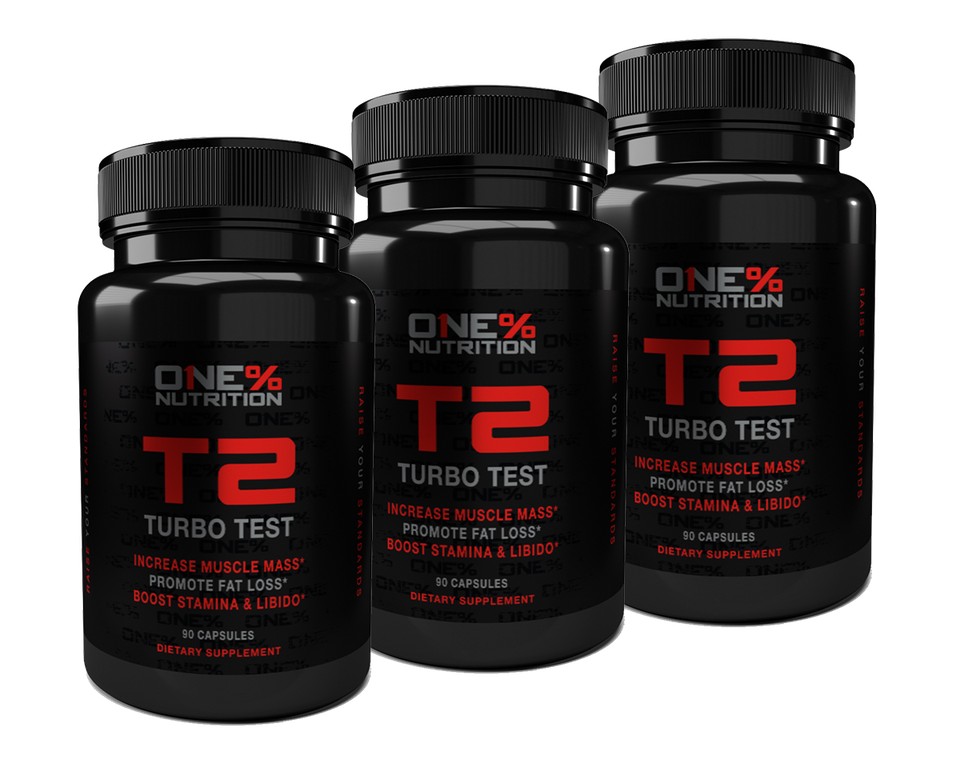 6 BOTTLES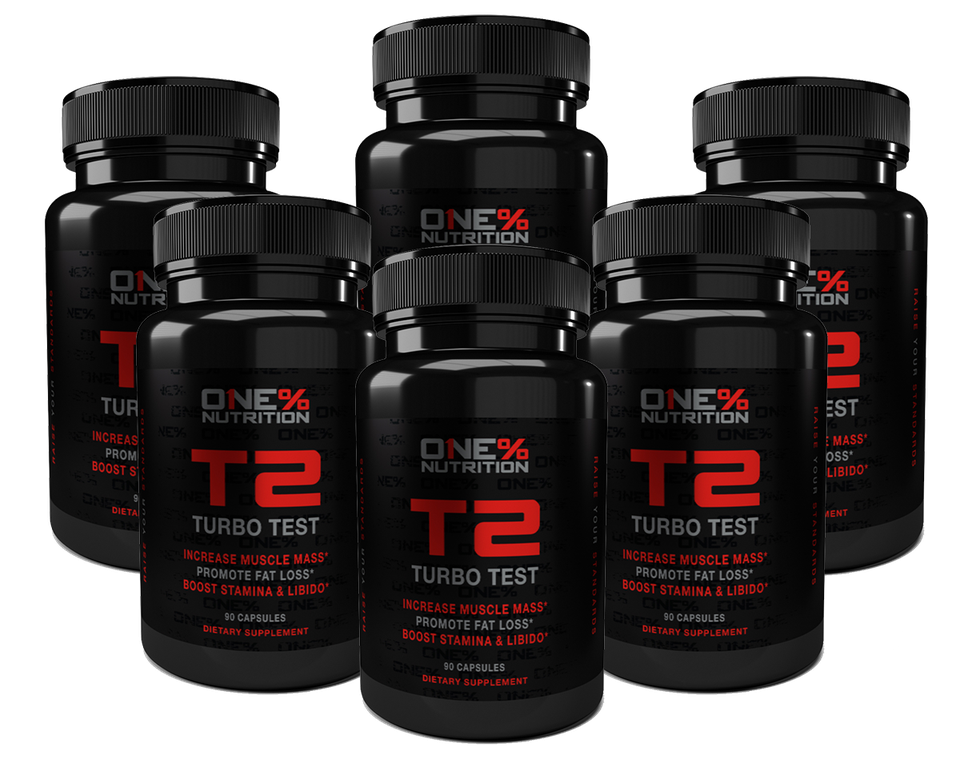 SPECIAL OFFER EXPIRES IN:
00

Days

00

Hours

00

Minutes

00

Seconds
Looks like you just missed this offer!
Shop our store for our latest deals - 100% FREE SHIPPING ON ALL ORDERS IN THE USA!
Increase Muscle Mass

Promote Fat Loss
Boost Stamina & Libido
T2 has been carefully designed to bring a potent testosterone-boosting formula to not only promote free testosterone, but to also maintain optimal testosterone levels and improve ATP levels.
It has been proven that as men age and get into their 30s men may start to experience excessive fatigue and find it harder to get in or stay in shape.
It is because their T-levels are dropping.
In addition, men face increasing time demands from work, family, etc.  This pattern continues and they end up running their bodies into the ground and find it very hard to get back into the shape they were in when they were younger.
Right now, many men turn to testosterone boosters to try and get their mojo back.  The problem with this is that many of these boosters lack scientific research, contain ingredients that don't do what they say they do or take too much of these ingredients.
The ingredients used in T2 Turbo have been shown to work from published research studies and perform effectively without crazy side effects or using fillers and banned substances.
We don't pay athletes to advertise for us.  Our products results speak for themselves and that's why we have our no-risk 100% money back guarantee!
T2 Turbo- One Of The Best Supplements Available
Want to improve your performance - in the gym, at work, and in the bedroom?  T2 can help you do that!

Formulated to use ingredients that are backed by research to increase free testosterone.
Boost stamina & libido
Increased muscle mass
If you are that man who puts every bit of effort into getting your mojo back and finding that "lost" edge back then look no further.
Start getting your energy, drive and stamina with T2 Turbo today...
T2 Turbo Contains Scientifically Validated Key Ingredients:
Pro-Tribulus 400TM:
The highest quality and most potent Tribulus Terrestris Extract available which has been specifically designed to help your body produce more testosterone. This is a powerful extract which has been standardized to 40% Protodioscin and 90% total Furostanol Saponins.  High Protodioscin Standardized Tribulus can help you build muscle and libido.
Rhodiola Rosea
Rhodiola rosea, is a beautiful plant with delicate yellow flowers – but don't be fooled.  It's also super strong!  It has to be, as it grows in some of the coldest, harshest environments in the world.
Scientists appreciate Rhodiola's ability to create a general sense of calm and mental well-being.  It's also known for its ability to increase your energy and focus.
And on Oprah Winfrey's television show, Dr. Oz said that Rhodiola was a good "anti-aging herb."  He is also quoted as saying that it "has an influence on sexuality. It also helps immune function."
Longjack 100:1
As a result of multiple studies, many scientists have concluded that Long Jack can not only help men like you maintain a healthy level of testosterone, but it can also help to keep your cortisol levels in check.
In a published study men were all involved in a structured weight-training program and, after taking Long Jack, researchers found that "the lean body mass of the treatment group showed a significant increment, from 52.26 (7.18) kg to 54.39 (7.43) kg (p = 0.012)."
Researchers also found that "the increase in strength in the treatment group was larger than in the placebo group (6.78% and 2.77% respectively)… The mean arm circumference of the treatment group increased significantly by 1.8 cm after the supplementation... but there was no significant increase in the placebo group."
T2 Turbo restores a youthful vigor and take your workouts up a notch or two by maximizing your intensity throughout your workout. Have better energy throughout the day.
If you are ready to regain your mojo, put a little more passion in your life and get more out of your workouts then grab a bottle of T2 Turbo today!
Suggested Use:
We do STRONGLY RECOMMEND use of our house brands due to the lack of quality control throughout the LARGE majority of the supplement market and due to our need to control as many variables as we are able to through this process in order to create the most predictable end product RESULT for our clients over and over again.
* These statements have not been evaluated by the Food and Drug Administration. This product is not intended to diagnose, treat, cure, or prevent any disease.